Sons of The American Legion
Detachment of Texas
2015 Mid-Winter DEC
Austin, Texas
Four year old Eli Johnson, grandson of Department SAL Advisor John Schendel, proudly salutes. A member since birth, Eli displays his five-year membership pin on his cover.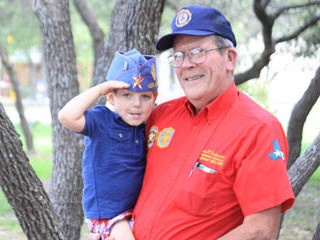 Eli Johnson, SAL Advisor John Schendel and Sandi Schendel, proud 'OMA', the 14th District Auxiliary President.