Rodolfo De La Rosa
Father of David De La Rosa
Commander, Sons of The American Legion
Squardron 83, Austin, TX 2017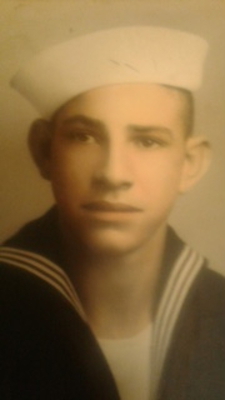 Rodolfo "Rudy" Valentine De La Rosa
US Navy 1942 to 1945 Southwest Pacific Theater
Tail Gunner of Navys version of the B-24 Liberator bomber.
Shot down one aircraft.
Survived a crash landing into the ocean of his own aircraft.